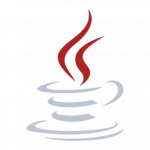 Job Description
Kurumsal müşterilerimiz için yürüttüğümüz projelerde Java Geliştiricisi olarak görev alacak -en az 2 yıl kesintisiz iş deneyimli, araştırmacı ve öğrenmeye açık olan, altyapının farklı katmanlarında çalışan diğer geliştiricilerle birlikte işbirliği içinde çalışmaya istekli, uyumlu ve problem çözme odaklı çalışma arkadaşları arıyoruz.
İlk aşama kısa listeye girecek adaylarla yüz yüze uzaktan video konferans görüşmesi yapılacaktır.
Skills:
Responsibilities
Üniversitelerin Bilgisayar veya Yazılım Mühendisliği branşlarından mezun

Javascript bilgisi, deneyimi

Java ve J2EE teknolojilerinde bilgili

Java FrameWork leri ile çalışmış (Spring boot, JSF, vb)

Linux ve/veya Unix işletim sistemlerinde çalışmaya hazır
Requirements
İngilizce dil bilgisi (Okuma, Yazma, Konuşulanı anlama)

Erkek adaylarda askerlikle ilişkisi olmama

Araştırma ve kendini geliştirmeye açık olma

Dokümantasyon ve raporlama konularında sorumluluk sahibi olma
Preferred Candidate
Eğitim Seviyesi: Üniversite(Mezun), Yüksek Lisans(Öğrenci), Yüksek Lisans(Mezun), Doktora(Mezun)

Askerlik Durumu: Yapıldı veya Muaf

Yabancı Dil: İngilizce en az (Okuma : C1/C2, Yazma : B1/B2)
Job Summary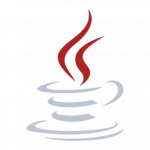 About
Since its foundation in 1988, 32bit uses its domain and technology know-how to navigate its clients through their digital journey. 32bit's solutions and services are the customers' choices in more than 25 countries to enable their digital transformation.
Contacts
TUBITAK MAM Teknoloji Serbest Bolgesi
Yeni Teknoloji Binalari A Blok No:207 – 210 41470
Phone: +90 (216) 348 60 43